We Value Our Honesty
We have been very successful in the business since our policy was (HONESTY) that is why we are still in business. After it was converted from the Department to the Foreign Employment Bureau our labour license change to license no.1035. For about 40 years this license had been very strong in the gulf market.
In the year 2005 as an achievement we were place third with the No. of expat been 3297 listed in the annual statistical report of the foreign employment bureau. In the year 2006 we recruited 1967 candidates. Finally in the year 2007 the number rose up to 5039 (Five Thousand & Thirty Nine).Which was a record year for Thaj Enterprises, Presently we are lying low with the gulf business and now switched on to the Republic Of Seychelles. It's really exiting to do business with the British's and French since the tide has changed. We hope to expand our business to other Western and French colonies as well.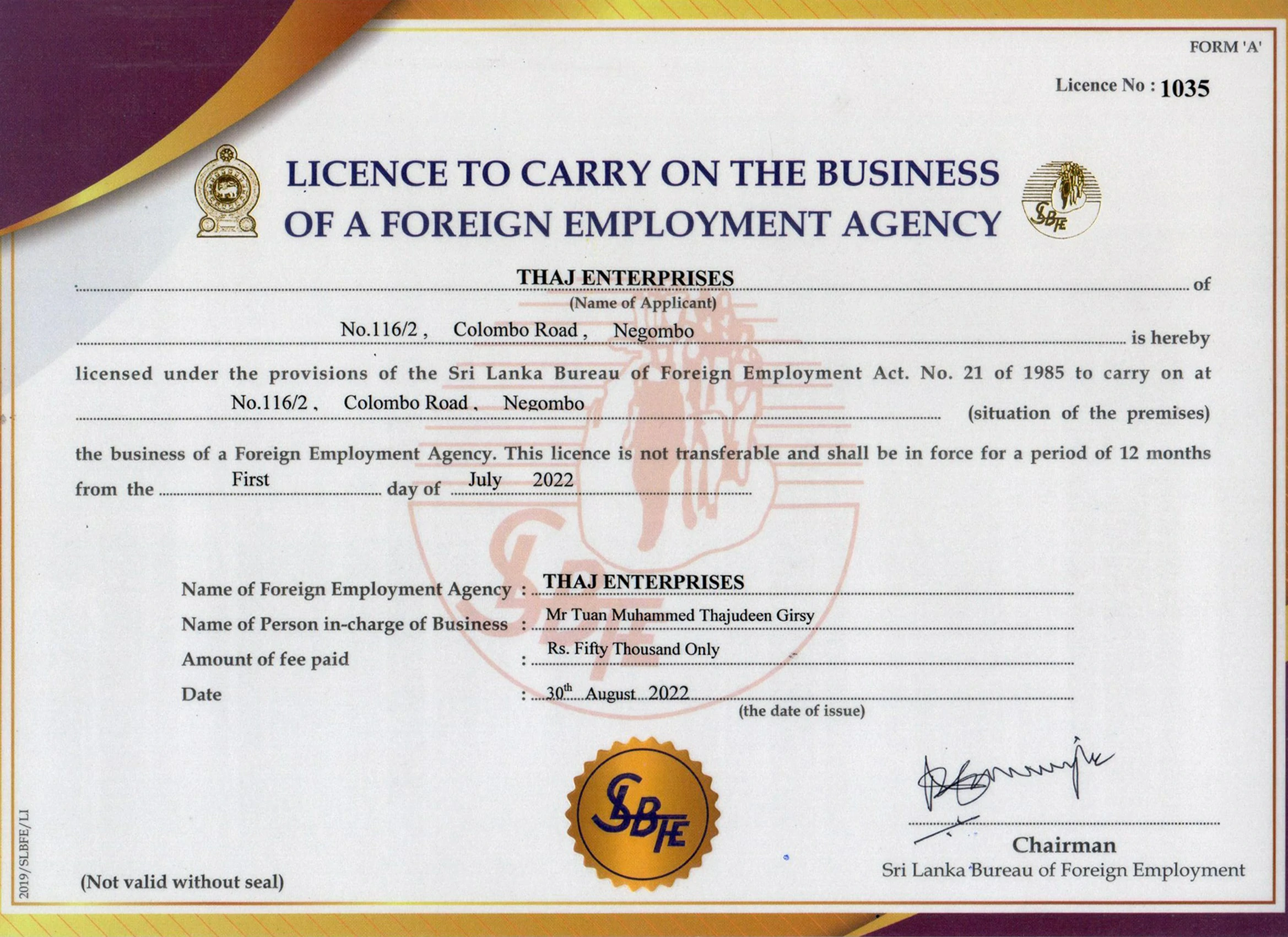 Our first license was approved and issued in 1980s
Highly Motivated & Dedicated Staff
Small in number but efficient, our office is equipped with the latest office automation and communication facilities although in house data bank is small; still we go for quality service and not quantity.
We have been the Sole Agent for many Seychelles Companies and a good floor of business has been established as to date and very successful in interviewing on Skype and by person.
We have been made to understand that the Romania Labour market is open now for Sri Lankans as such we would like to Venture into the Romanian Market as well, in Anticipation of this we hereby forward our desire to establish business relation with your company for mutual benefit.